Sky Bridge at Kingdom Center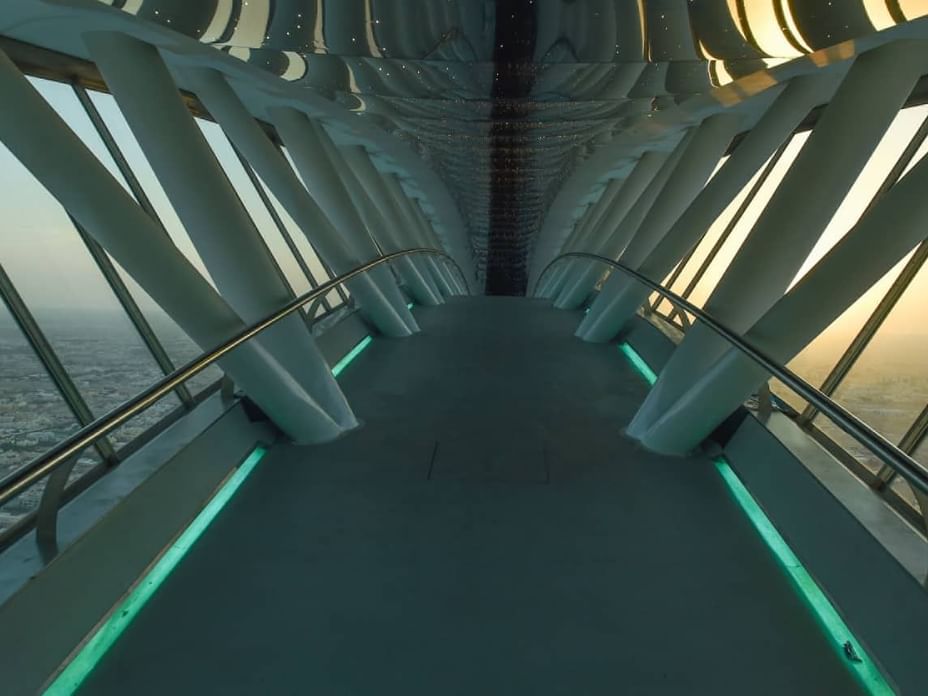 On top of the 300-meter tower in Riyadh, the SkyBridge, which is 65 meters long and weighs about 300 tons, overlooks the entire city. Riyadh's unique location made it one of the most important tourist attractions. In order to reach the SkyBridge, there are two elevators. The first elevator will take about 50 seconds to reach 180 meters. The second elevator will take less than 40 seconds to reach the SkyBridge.
The ticket counter is between "Mont Blanc" and "Carolina Herrera" stores.
Opening Hours
Saturday till Thursday: 12pm till 10:30 pm
Friday: 4 pm till 10:30 pm
Note: Timing during Ramadan may vary
Tickets Prices
SR 69 for adults
SR 23 for Kids under 10 years
And free for Infants under 2 years
*Special incentives for groups
Kingdom Centre, Al Olaya, Riyadh 12214, Saudi Arabia 12214 Riyadh Saudi Arabia
Monday12:00 - 23:00
Tuesday12:00 - 23:00
Wednesday12:00 - 23:00
Thursday12:00 - 23:00
Friday16:00 - 23:00
Saturday12:00 - 23:00
Sunday12:00 - 23:00